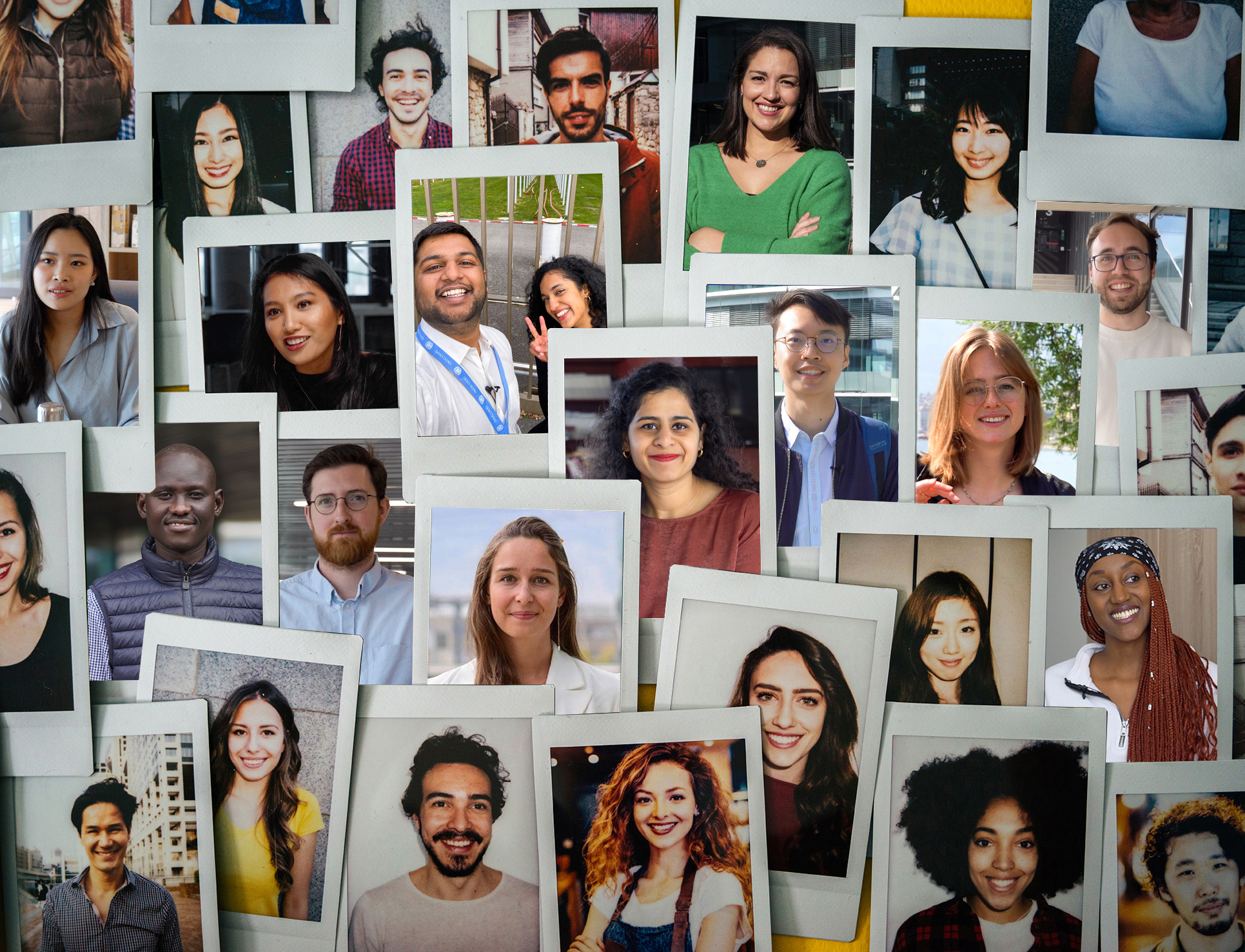 An Unparalleled Academic Experience in the Heart of International Geneva
The students at the Geneva Graduate Institute make up a great patchwork of cultures and ethnicities. This unique, diverse community is full of impactful ideas that get their start from something simple: an exchange, an event, a life experience that, when shared with others, can lead to big opportunities to make the world a better place. Meet some of them who wanted to share with you a part of their Geneva Graduate Institute experience!
MEET OUR STUDENTS:  ANNLIZ | YUNG-HSUAN | SAMHITA & CHINMAY | KATHARINA
ANNLIZ
Interdisciplinary master student
 
It's a very close-knit family. I feel like it's really a community feeling; it's a lot of assisting each other.
Annliz Karuri came to the Geneva Graduate Institute to pursue a Master in Development Studies. She is part of the first wave of students to live in the Grand Morillon residence, which opened in September 2022 and is situated in the heart of international Geneva. Although she is far from her home in Kenya, Annliz has found herself a new home in this corner of Switzerland, as well as a supportive, dynamic community. 
YUNG-HSUAN
Interdisciplinary master student
 
The professors are really willing to help you forge, not just your thesis, but your idea and how you want to learn and proceed. It's not all about the lectures you have in class, it's also about what you learn outside. 
Yung-Hsuan Wu is a first-year master's student at the Geneva Graduate Institute, where he is studying international affairs and specialising in global security. He came to the Institute from Hong Kong, and after one year of studies, he has already discovered the numerous opportunities that a supportive academic environment can bring to developing his personal ideas and research. 
Samhita & Chinmay
Alumna & 2nd year Interdisciplinary master student
 
It's really beyond the education. It's that experience, it's that exposure you get here no matter which country you are from. You will have the ability to develop; you will have the ability to maximise your potential to be able to reach out to different organisations. It's there within the curriculum, within that experience, it's there.
One of the unique qualities of the Geneva Graduate Institute is its location in the heart of International Geneva. Surrounded by a plethora of international organisations, NGOs, think tanks and research centres, our students have unparalleled access to internship, research and job opportunities. Recent graduate Samhita Bharadwaj and current master student Chinmay Gundlur share their own experience working with these organisations and how networking with Institute alumnae-i benefitted them. 
Katharina
International History & Politics master student
 
After the pandemic, we all spent so much time inside that it's amazing to be able to come to a place where you have so many options to spend time outside – whether it's swimming or hiking or running or cycling. The world's your oyster when you come to Geneva.
Katharina came to the Geneva Graduate Institute to study International History and Politics but outside of academics, she found herself enamored by her surroundings – the lake, the mountains, the weather. As a self-described low-key person happy with a good book, nice cup of coffee and nature, Katharina found all she was looking for in Geneva. From lake swimming to lazy afternoons floating down the Rhone river, she is taking full advantage of what Geneva and its surroundings have to offer. 
 
International History & Politics
Learn more about the Institute
Why study at the Institute
More about our programmes