Master & PHD in International Law
LEARN NOT ONLY HOW TO PRACTICE INTERNATIONAL LAW, BUT HOW TO THINK ABOUT IT
Master in International Law (120 ECTS)
 
Two-year programme providing in-depth training in international law as well as the tools and approaches necessary for rigorous legal analysis
Rich, diverse faculty
Comprises compulsory courses, optional seminars and an original research dissertation in the second year
Includes complementary courses in other disciplines (economics, history, political science, anthropology and sociology) 
Aimed at those who wish to pursue either a PhD or a career in research.
Offers an additional one-year LL.M. with the Executive Education Programme and specialised joint degrees with the University of Geneva and Georgetown Law School
In a dynamic, diverse and intellectually stimulating environment, we teach our students how to practice law and how to think about law, providing them with technical knowledge, practical skills and a deep understanding of how international law works.
PhD in International Law (60 to 78 ECTS)
 
Designed for outstanding students with a strong commitment to international law and a proven ability to carry out independent research.
A highly stimulating, intellectual environment.
Research supervision covers a wide range of topics.
Students receive extensive intellectual support throughout their research, via formal supervision, specialised doctoral seminars and a wide range of events.
A programme designed for outstanding students with a strong commitment to international law, with research supervision available on a wide range of topics.
Latest news from the International Law department
Careers
 
90% of our students find work within four months of graduation. An international law degree from the Geneva Graduate Institute opens the door for students to embark upon a career not only in the field of international law, but also in political affairs, diplomacy and a variety of other fields, both in the public and private sector. Students will have the opportunity to garner valuable legal writing and research skills that are highly sought after in the job market. Learn more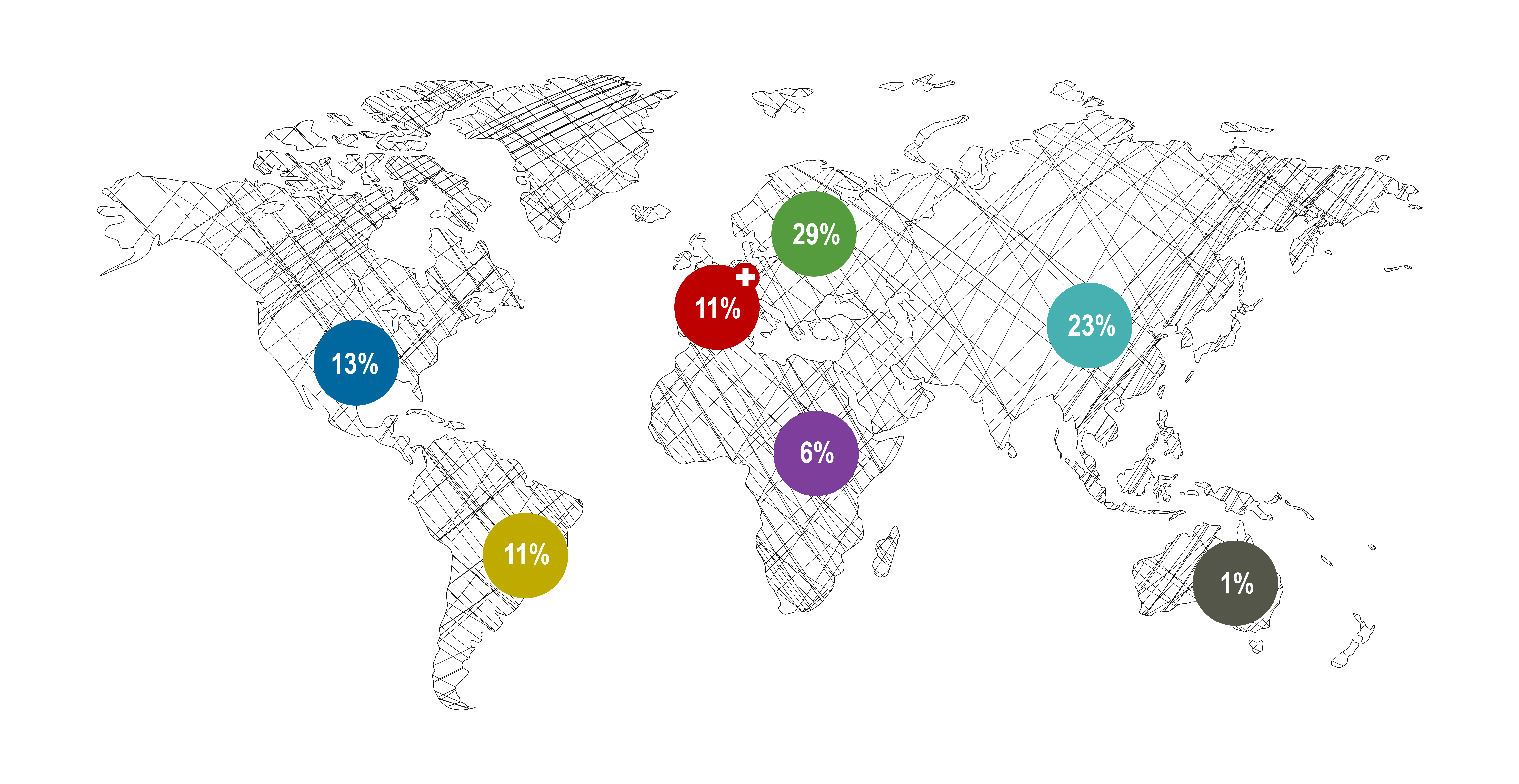 Our student body

The Graduate Institute, Geneva is home to students from all over the world. Roughly 1,000 students from 100 countries are enrolled in our various programmes. 
A COSMOPOLITAN INSTITUTION
 
The Graduate Institute is a specialised school serving a very diverse community in the heart of International Geneva: nearly 20-25% of people in the Swiss city are connected to an international institution. The Institute's close ties with the international community are reflected in the five social science disciplines taught here, all imbued with a global perspective. 
More about our other programmes