Master & PHD in International Economics
Begin building your pathway to a career in international economics
MASTER IN INTERNATIONAL ECONOMICS (120 ECTS)
 
Two-year programme, including an MA dissertation
Provides state-of-the-art, policy-relevant training in three tracks: International Finance, Development Economics, International Trade
English-French bilingual teaching policy
The professors are known worldwide in their respective areas and offer first-hand experience in using international economics to address the world's many problems.
Graduates have secured jobs in top-level national and international institutions (the World Bank, IMF and OECD, WTO, WIPO, ILO and other UN agencies, central banks, and economic ministries), policy institutions such as the WEF, NGOs and think tanks, as well as consultancies, multinationals and banks.
Suited for students who want to go on and do a PhD. About one sixth of our master students choose this option.
Our two-year master programme in International Economics is a selective programme focused on preparing students for jobs in international organisations, governments, NGOs and think tanks as well as the private sector. Our programme is also well suited to students who want to go on and do a PhD. 
MAS in Sustainable Finance and development (60 ECTS)
 
One-year Master of Advanced Study programme

Acquire analytical and quantitative skills demanded by the financial system and international organisations

Identify the main challenges of sustainable finance and how to overcome them

Design and build innovative sustainable financial instruments aligned to the latest regulatory frameworks

Be able to quantify the impact of your portfolios

Be equipped to implement change in your organisation
Focusing on sustainable finance and development with a unique learning experience, our Master of Advanced Studies provides advanced, broad-ranging and practice-oriented training required for employment in the rapidly developing and high-demand field of ESG and impact investing.
Learn more about the MAS in sustainable finance
PHD IN DEVELOPMENT ECONOMICS (66 ECTS)
 
Four-year programme centered around a research thesis
A crucial field at the heart of policy debates
Fieldwork opportunities in developing countries
PhD students have the opportunity to contribute to teaching, policy seminars and research activities
 
PHD IN INTERNATIONAL ECONOMICS (66 ECTS)
 
A four-year programme centered around a research thesis in a crucial field at the heart of policy debates and opportunities to conduct fieldwork in developing countries.
Latest news from the International Economics Department
Careers
 
90% of our students find work within four months of graduation. Our students are highly sought-after by employers in international organisations, the private sector, policy institutions and academia. Our alumni work at the World Bank, IMF, United Nations, European Commission, HSBC and ICRC, while others have taken up doctoral, post-doctoral or faculty positions at Oxford University, Cambridge University and Harvard, to mention just a few. Learn more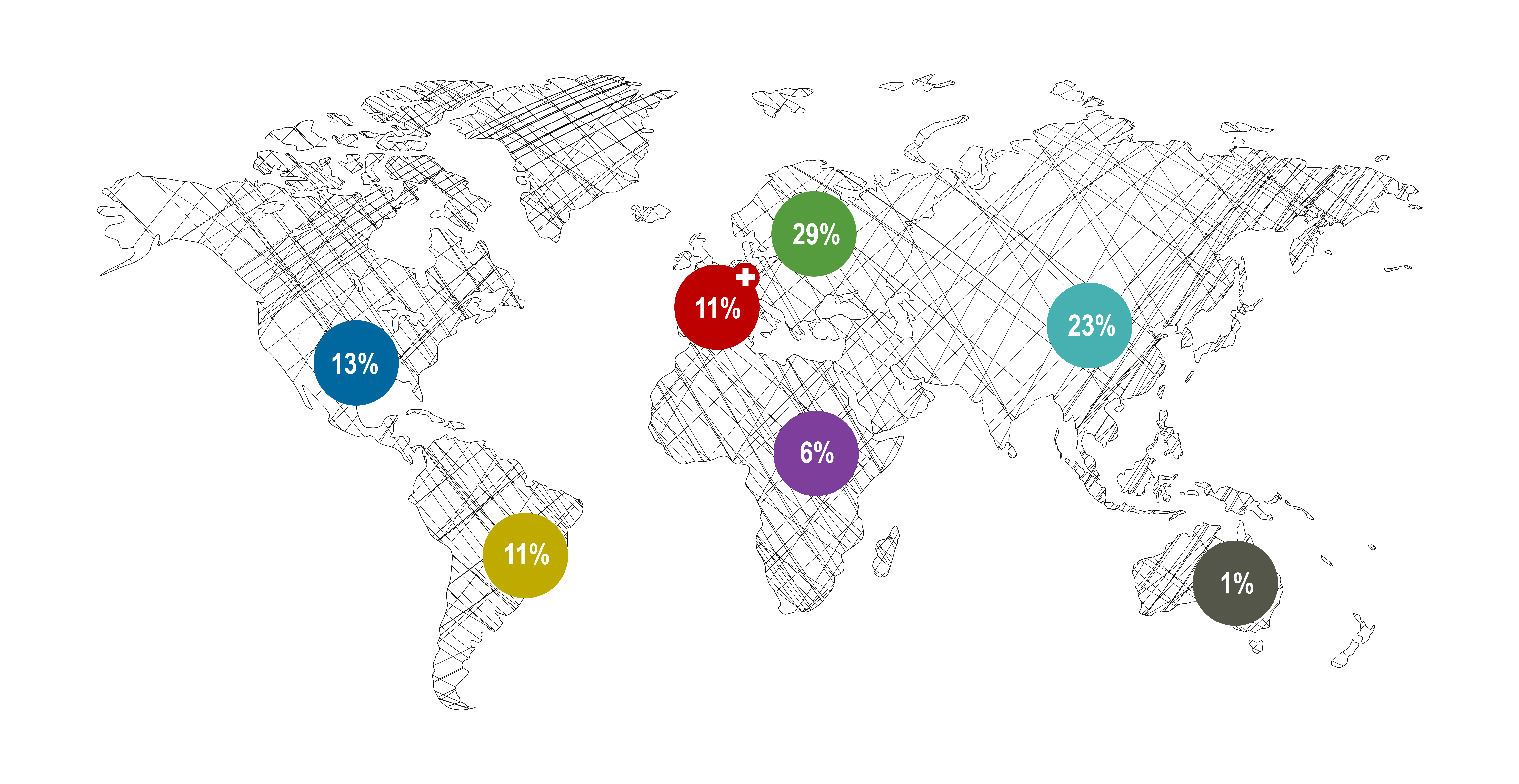 Our student body

The Graduate Institute, Geneva is home to students from all over the world. Roughly 1,000 students from 100 countries are enrolled in our various programmes. Each year, we admit about 20 candidates to our Master in International Economics, while the two PhD programmes in Economics admit a combined total of 12 students each year. While admission rates vary by programme, the Institute generally admits about 30-40% of its applicants.
A COSMOPOLITAN INSTITUTION
 
The Graduate Institute is a specialised school serving a very diverse community in the heart of International Geneva: nearly 20-25% of people in the Swiss city are connected to an international institution. The Institute's close ties with the international community are reflected in the five social science disciplines taught here, all imbued with a global perspective. 
More about our other programmes